At SPP Development Ukraine, we take pride in delivering exceptional Operations and Maintenance (O&M) services for energy facilities. Our unwavering commitment to excellence, combined with our team of experts, allows us to provide the best solutions for optimizing the performance of energy infrastructure.

With years of experience in the energy sector, our team possesses a deep understanding of the complexities involved in operating and maintaining energy facilities. We have successfully managed a wide range of projects, including power plants, renewable energy installations, and more.

When you choose SPP Development Ukraine for your O&M needs, you can trust that you are partnering with a dedicated team of experts committed to delivering the highest quality services.

No
Expereienced Team
SPP Development Ukraine take great pride in our team of qualified professionals who provide the best Operations and Maintenance (O&M) services in the energy sector.

Our team of experts is comprised of highly qualified professionals with years of experience in the energy sector.

We take a comprehensive approach to O&M services, ensuring that every aspect of the process is carefully considered and executed to the highest standards of quality. Our team of experts is dedicated to providing high-quality services that meet our clients' needs and exceed their expectations
Our Servises
Our O&M services include routine maintenance, repairs, and upgrades to ensure that your energy facility operates at peak performance. Our services include:

1) Preventative Maintenance services ensure that your equipment is operating efficiently and effectively, helping to prevent costly downtime and repairs.
2) Corrective Maintenance services address any issues that arise, ensuring that equipment is repaired quickly and efficiently.
3) Monitoring and Analysis services help to identify any issues or potential problems, allowing us to take proactive measures to ensure the continued efficient operation.
4) Emergency Services ensure that any issues or problems are addressed quickly and efficiently, minimizing downtime and reducing the risk of equipment failure.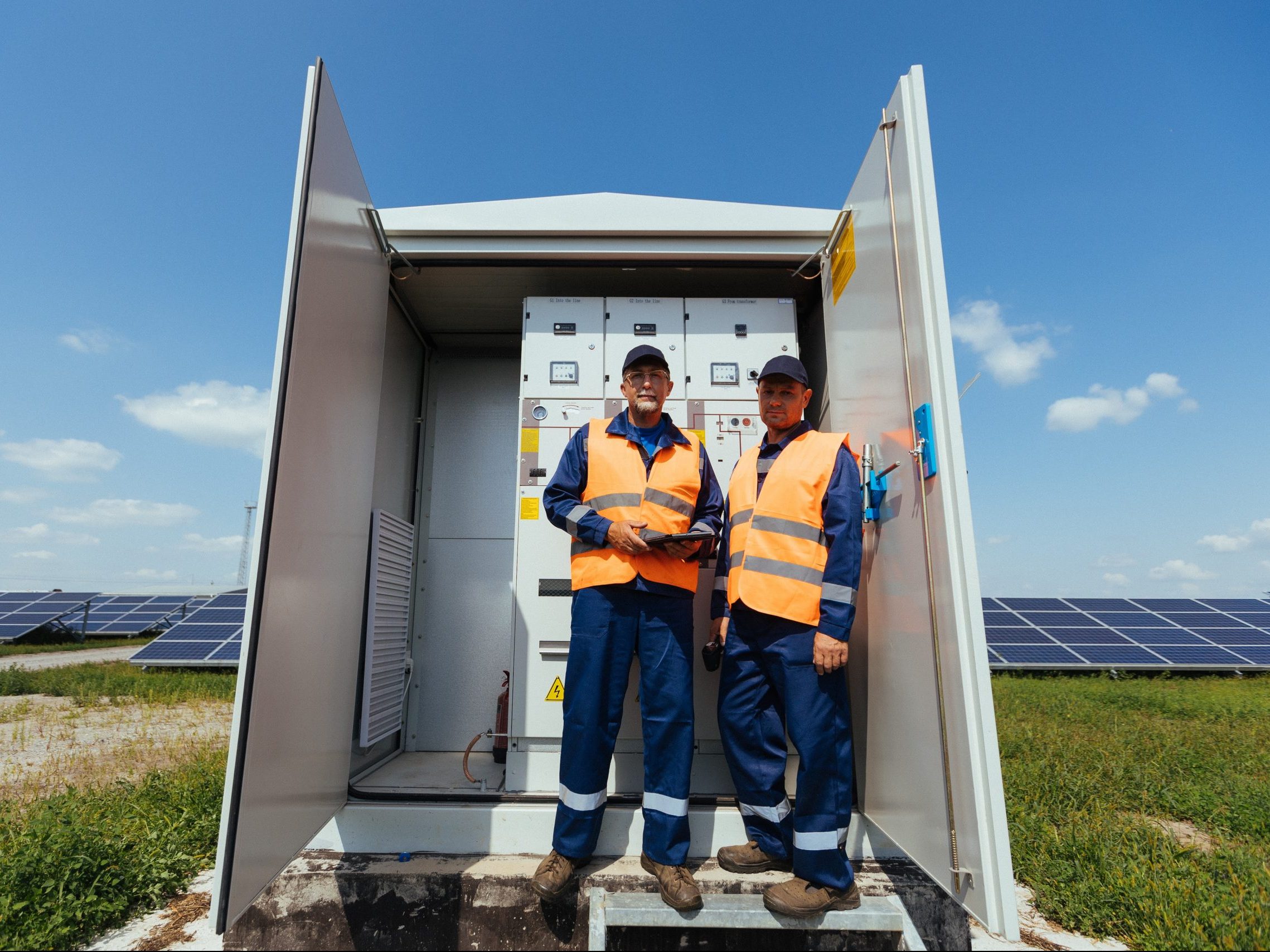 Projects under our O&M
We provide full on-time O&M services for our projects. Find out more.